Nguyen Van Tuan
Current Status: Likely released - at risk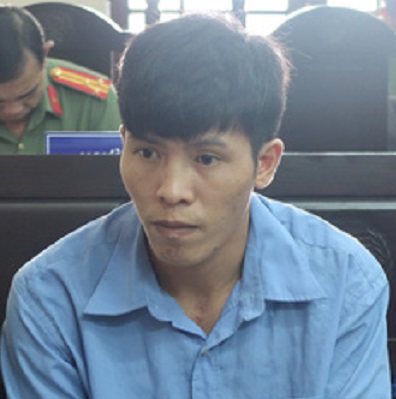 Other Names: Nguyễn Văn Tuấn
Date of Birth: 1988
Gender: M
Ethnicity: Kinh
Areas of Activism:
Freedom of expression
Sovereignty
Highlighted Human Rights Concerns:
Former Political Prisoner
Details - Background.
He is from Bac Giang province.
Arrested June 18, 2018. Sentenced to 3 years in prison under Art. 318 (2015 Code). Expected Release is June 18, 2021.
June 18, 2018
District 3 public security, Ho Chi Minh city
October 8, 2018
The People's Court of District 3, Ho Chi Minh City
3 years in prison
June 18, 2021
freedom from arbitrary arrest or detention
liberty and security of the person
freedom of expression
freedom of peaceful assembly
fair trial
political participation
Tuan was arrested and prosecuted by the Police of District 3, Ho Chi Minh city on June 18.
On October 8, 2018, the People's Court of District 3, Ho Chi Minh City, sentenced him to three years in jail under the charge of "disturbing the public order." He also had to compensate for the damages he allegedly caused towards the Ho Chi Minh City's police department, a sum of 9,5 million VND (approximately 430 USD).
According to the indictment, Tuan was tempted by "bad people" who paid him money to ask for his participation in the protest against two bills on Special Economic Zone and Cybersecurity on June 10. In detail, on June 10, Nguyen Van Tuan was sleeping at Hoang Van Thu park, located in Phu Nhuan District, Ho Chi Minh City, when a woman, namely Nguyen Thi Hong, gave him a yellow poster with protest content. Nguyen Thi Hong asked him to demonstrate from Hoang Van Thu park to the Con Rua lake area of District 3 and said she would pay him 400.000 VND (around 18 USD). Tuan then reportedly accepted her request. When crossing Nam Ky Khoi Nghia Street of District 3, Tuan allegedly used sticks and stones to damage two specialized motorcycles and a bus. In addition to that, Tuan also allegedly recorded demonstrators and shared the videos on social media.
However, none of these accusations were supported by evidence neither at the trial nor in state media.
Khởi tố 4 thanh niên đập xe cảnh sát, ôtô buýt ở Sài Gòn, Zing.vn, June 19, 2018
4 thanh thiếu niên lãnh án vì phá xe đặc chủng, xe buýt, Người Lao Động Newspaper, October 8, 2018
Lại thêm bốn người biểu tình phản đối dự luật Đặc Khu và luật An Ninh mạng bị xử án tù, Tiếng Dân Newspaper, October 9, 2018
Profile last updated: 2021-12-24 15:40:26