Truong Ngoc Hien
Current Status: Likely released - at risk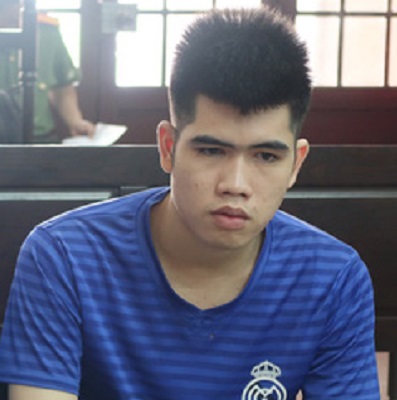 Other Names: Trương Ngọc Hiền
Date of Birth: 1977
Gender: M
Ethnicity: Kinh
Areas of Activism:
Freedom of expression
Sovereignty
Highlighted Human Rights Concerns:
Former Political Prisoner
Details - Background.
He is from Thua Thien Hue province.
Arrested June 18, 2018. Sentenced to 2 years in prison under Art. 318 (2015 Code). Released June 10, 2020.
June 18, 2018
District 3 public security, Ho Chi Minh city
October 8, 2018
The People's Court of District 3, Ho Chi Minh City
2 years in prison
June 18, 2020
June 10, 2020
freedom from arbitrary arrest or detention
liberty and security of the person
freedom of expression
freedom of peaceful assembly
fair trial
political participation
He was arrested and prosecuted by the Police of District 3, Ho Chi Minh City on June 18.
On October 8, 2018, the People's Court of District 3, Ho Chi Minh City, sentenced him to two years in jail under the charge of "disturbing the public order."
According to the indictment, Hien was tempted by "bad people," who paid him money for his participation in the protest against two bills on Special Economic Zones and Cybersecurity on June 10. He "marched" with the crowd from Phu Nhuan District to District 1 and was blocked by police at Nam Ky Khoi Nghia Street of District 3. At that time, Tuan, one of defendants in his same trial, allegedly used sticks and stones to damage a bus. Hien then allegedly also used sticks and threw stones and bricks to break the glass and damage two more buses.
However, none of these accusations were supported by evidence neither at the trial nor in state media.
Khởi tố 4 thanh niên đập xe cảnh sát, ôtô buýt ở Sài Gòn, Zing.vn, June 19, 2018
4 thanh thiếu niên lãnh án vì phá xe đặc chủng, xe buýt, Người Lao Động newspaper, October 8, 2018
Lại thêm bốn người biểu tình phản đối dự luật Đặc Khu và luật An Ninh mạng bị xử án tù, Tiếng Dân Newspaper, October 9, 2018
Profile last updated: 2020-08-23 20:11:00