Doan Khanh Vinh Quang
Current Status: Likely released - at risk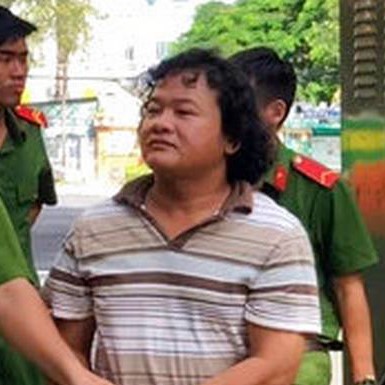 Other Names: Quang Doan (Facebook)
Date of Birth: 1966
Gender: M
Ethnicity: Kinh
Areas of Activism:
Highlighted Human Rights Concerns:
Former Political Prisoner
Online commentator
Details - Background, History of Activism.
Doan Khanh Vinh Quang is from Can Tho City.
He has posted social and political commentary online and called for peaceful protests.
Arrested September 1, 2018. Sentenced to 2 years 3 months in prison under Art. 331 (2015 Code). Expected Release is December 1, 2020.
September 1, 2018
Ninh Kieu district public security, Can Tho city
September 24, 2018
The People's Court of Ninh Kieu District, Can Tho City
2 years 3 months in prison
December 1, 2020
freedom from arbitrary arrest or detention
liberty and security of the person
freedom of expression
fair trial
On September 1, 2018, Doan Khanh Vinh Quang, 42, was arrested in Can Tho City. On September 24, 2018, he was sentenced to two years and three months in prison. According to his indictment, using a Facebook account name of Quang Doan, he posted Facebook comments that were offensive to the Party and the authorities. Security forces said that they found two yellow flags with three red stripes in his house, which was the national flag of the Republic of Vietnam in the South before 1975. He was also accused of provoking other people to protest against two proposed bills on Special Economic Zones and Cybersecurity on June 10, 2018. Police also accused him of offending the Communist party and State as well as distorting its policies and guidelines during his chat with Facebooker Kenvin Vo, who sent Quang two yellow flags and requested him to fly it when he went back to Vietnam.
According to a state media, Dân Trí Newspaper, sixteen pages of documents and pictures written and posted on Facebook by Quang and thirty-seven pages, which were the contents of the conversation between Quang and Facebooker Kenvin Vo, were concluded to contain negative information, which is allegedly harmful to the national political security and the social order. The article also said that he admitted his wrongdoings.
Doan Khanh Vinh Quang is one of four Facebookers who were sentenced to prison terms in Can Tho City in September 2018, the others being Bui Manh Dong, Nguyen Hong Nguyen, and Truong Dinh Khang.
Profile last updated: 2021-08-25 01:14:17